Hi Guys, Super Stu here!
I can not believe it is 8 months past my surgery day! Like Holy Hopping Doodle! Spring is almost on us and I'm feelin' Gooooood!!! The daze are getting longer and I am having so much fun in the sun and snow! It won't be long before all this snow is gone, so I'm enjoying it while I can!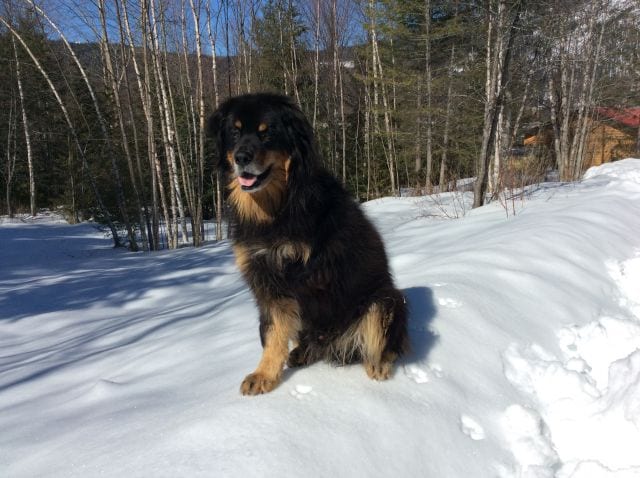 We have had sooooo much to celebrate here in the Allen furmily! First off my pawrents picked the best day in February for me to have a Birthday. So not only was it Valentines Day, but it was my 8th birthday too! I got bully Sticks and biscuits, chicken pieces and a Buffalo meat burfday cake, with peanut butter and yogurt icing! Oh you guys it was belly filling scrumpulitious!!!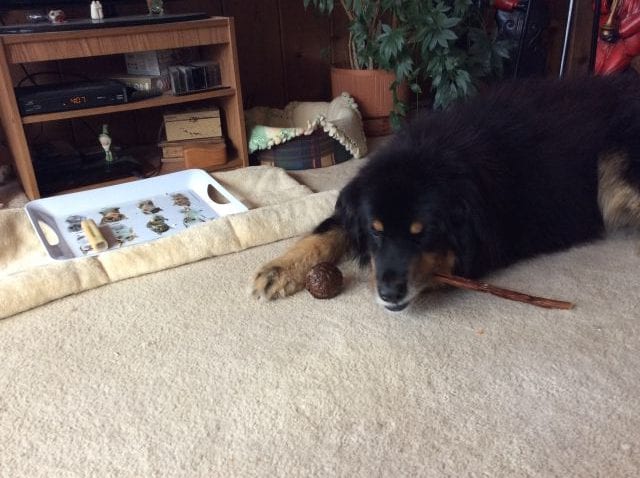 I didn't get a new burfday Hedgie you guys!!! They didn't have any in stock!!!! 😳 😱 I did get a new squeaky monkey and some sort of multi coloured cow that has no squeak, but boy is she good fun to play tug of war with!
What was really cool was that it was Miss Lily's 3rd birthday just a few daze after mine and she and I got our very first valentines/birthday card EVAH, from Mr Purrrrrrkins! Miss Lily has never been anypawdy's Valentine before so she felt pretty Loved too! Thank you Mr Purrrrkins! 💕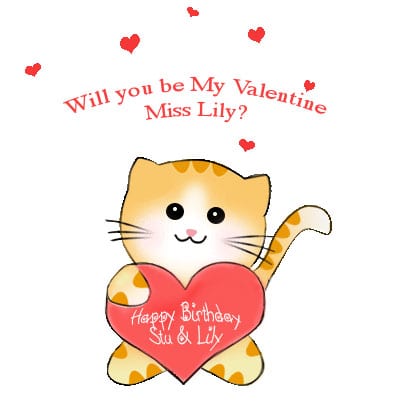 Mum made sure to get me a big fat explosive Hedgie for me for my Ampuversary, and I know that🌟 Manni the Wonder Dog 🌟helped pick that one!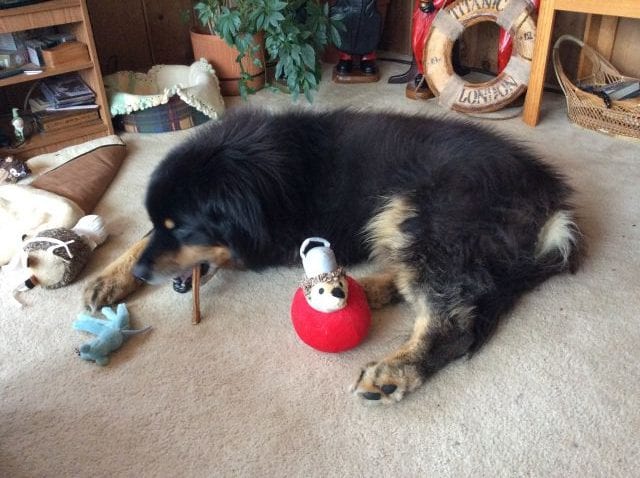 When i went into town on my burfday, i got to say hi to my previous hoomans sister, Aunty Val and my Fur real Aunty. Her name is Mia and she is 12 years old. I always have to stop and say hi to my Aunty Mia!
Mum is still taking me to see my Miss Leslie for Ortho-Bionomy and Accupuncture, I have been telling her that i really would Ruv to see Miss Leslie more often and she agrees that is would be super beneficial right now to go every week instead of every two weeks, so that starts in April. I Ruv my Miss Leslie. I always feel sooooo relaxed after my session with her. Miss Leslie says it's 'cause there is such huge releases happening in my body that I am getting all the rest that my body needs afterwards!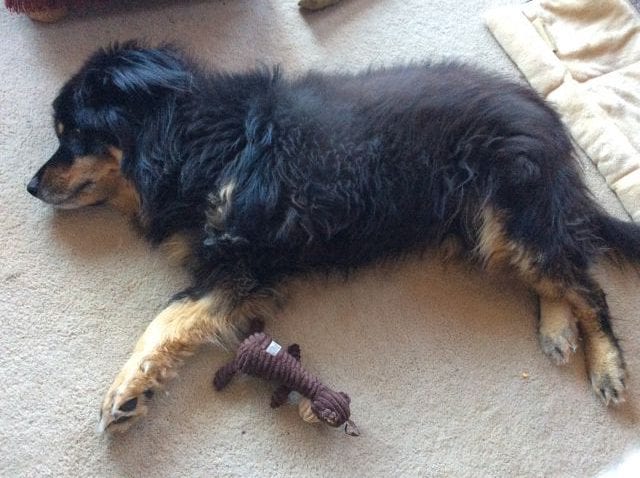 We got some super sad news this past month. My most favourite Dr's in the Universe are retiring and saying goodbye!! I can't even believe that I will never see them again!! Me and my furmily were really, really sad when we were told this news. Mum actually cried when she heard the news! Really! 'Cause, if it wasn't for the bravery and the skill of Dr. Bill and Dr. Laurie, i probably would not even be here today!!!
I mean retirement is really good for them right?! So i have to be hoppy for them and they told my pawrents that they will stay in touch, so I get to send them pictures of how well i am doing!
I wrote them a letter telling them how much our furmily appreciates all that they have done for us! But i really don't think words can truly say all that our hearts have to say. My Mum said that their Plan was not in our Plan, so she has been thinking rather selfishly of herself and her babies!
We can not thank them enough and we wish them all the very, very best in their adventurous retirement.
The collage below was put together by someone who is very special to me also 😉 She did a beautiful job and I know that Dr. Bill and Dr. Laurie will always remember the Allen Furmily with fondness and realize how much they meant to us every time that they look at this picture! 💞 These are Allen Furmily members, present and past that these wonderful doctors have helped in their lives with us.
Back to some good news though… My Mum and Dad had another concert this past month, so once again i got to stay with my Aunty Anne. She really, really Ruvs me! I always feel sooo special when i visit her! Rots of Treats you guys! (Okay and some discipline too!) That's the secret way to my heart!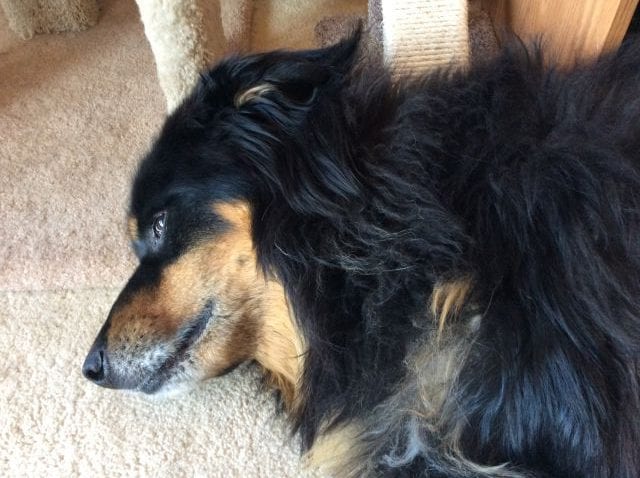 What is really cool though and some of you guys know, 'cause you voted for us 😁is that my Mum and Dad's Video "My True Love" has been nominated for Video of the Year award! Thanks to our main man Jordan at Artistic Media Productions! And it stars ME!!! Yup, you got it… I am a co-star in this video… isn't that pawsome that this was the video that got chosen?!!!
We sincerely want thank each and every one of you for supporting my Mum and Dad in every way that you do!!! 😘 ~Ethpethely to my motht favorite perthon EVAH!!! 😍
Plus, My Dad entered the Canadian Songwriters Competition and his song "All the Little Things" is nominated! That one gets judged by professional industry people. I'm so very, very proud of my Dad and his music!
So until next time my friends, enjoy the fresh new year. We Ruv springtime. My Mum will be getting ready for her Hummingbirds to come back. She looks for the buds to appear on the trees and then the feeders go out. Oh and Then the flowers go out and veggies get planted and then the Toaster gets put in!!! Yay!!! Yay for Spring and Summer time! As you can tell, Mum is so looking forward to seeing all of this snow gone, but Im ruvin' it! I feel like a real Mountain Dawg!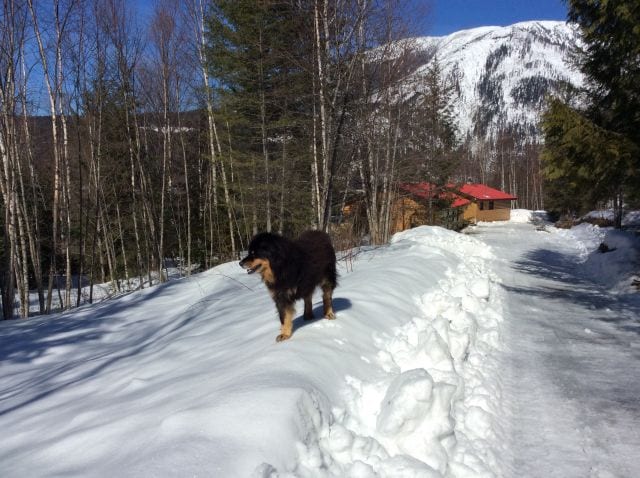 Happy Hopping my friends and thanks once again for being part of my incredible journey.
Stewie, Petra, Paul, Spitfire Spikey, Cheeky Chester, Prissy Miss Lily and Tedster
❤❤❤
I am going to leave you with a couple of videos from my 8th Birthday Pawty and my 8 Month Ampuversary! 8 is a great number to be at!!!