Super Duper Truper Stu's 4 Year & 10 Month Ampuversary!
Good day my Tripawdian mates!
I hope everypawdy is doing well? Me & my furmily think of you often and send virtual hugs across the miles 💓💓💓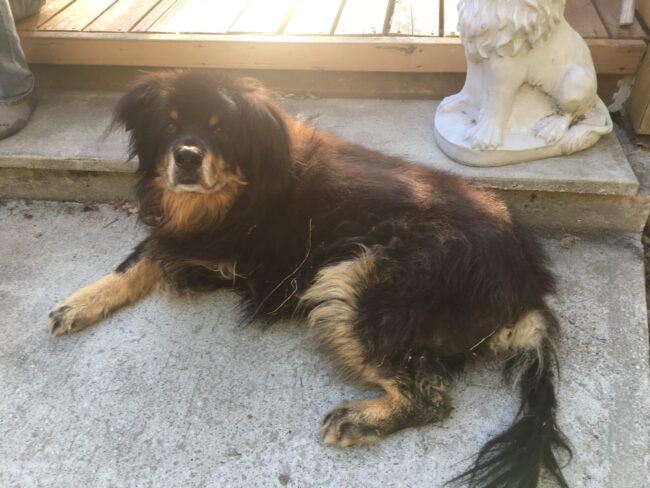 I'm still Super Duper Truping along, but I'm getting old you guys! I'm lazing around like never before…But I'm definitely NOT complaining! I  get extra special service with my meals, water is brought to me whenever I wish, treats are a common theme 😉 I get my pupcake every month for my Ampuversary and Mum still finds me new Hedgie friends to hang out with.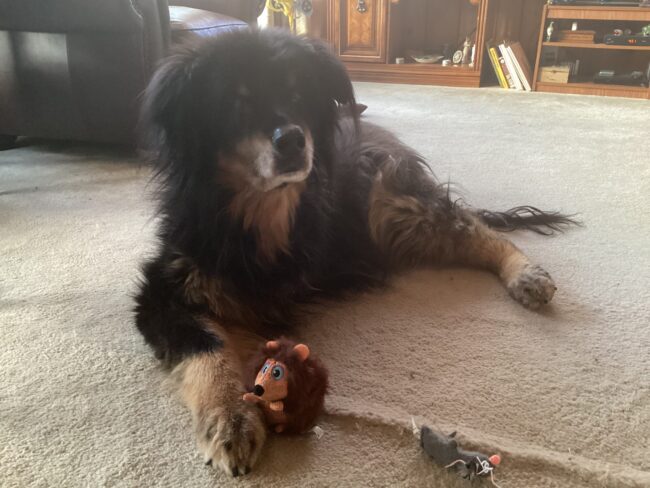 I have sooooo many lovely Hedgies buddies, they are all coming out for my 5 year Ampuversary that's coming up in July! It's going to be a grand Pawty you guys, please come and join us!!
Reality is a tough page to face my friends, although i am treated like a King and everypawdy Ruvs me sooooooo very much, I  am wearing down…  my legs aren't strong enough to get my big heavy butt off the ground anymore and Mum needs to be my front leg assistance when I go out to do my business. I get worn down and tired suuuuuper easily, so my daze are spent laying around in my home with my two brovers.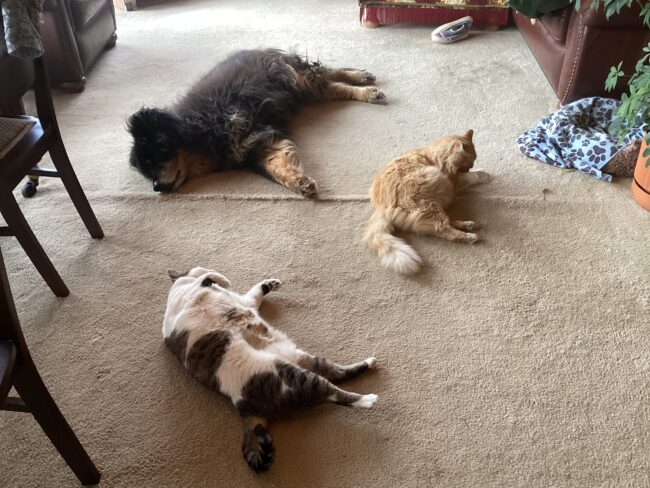 Plus Dad's had some trouble recently and had to go for a thing called surgery and i hear them talking about another one coming up… my poor Dad, he's been a bit poorly, so please put your prayers together for strength and good health for me and my Dad both! 🙏 💪🏻 🐾 🙏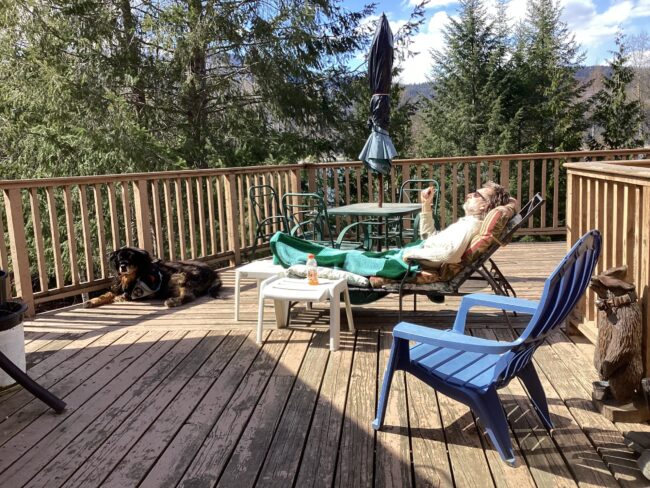 When Dad was recovering from his first surgery, our family came out for a visit and give a hand around our property. They helped cook meals and do some odd jobs around the house, it was a true gift to have them all here! It was an added bonus that these are my favourite hoomans that came to visit, I was in puppy heaven with all the Ruvin' i got!!!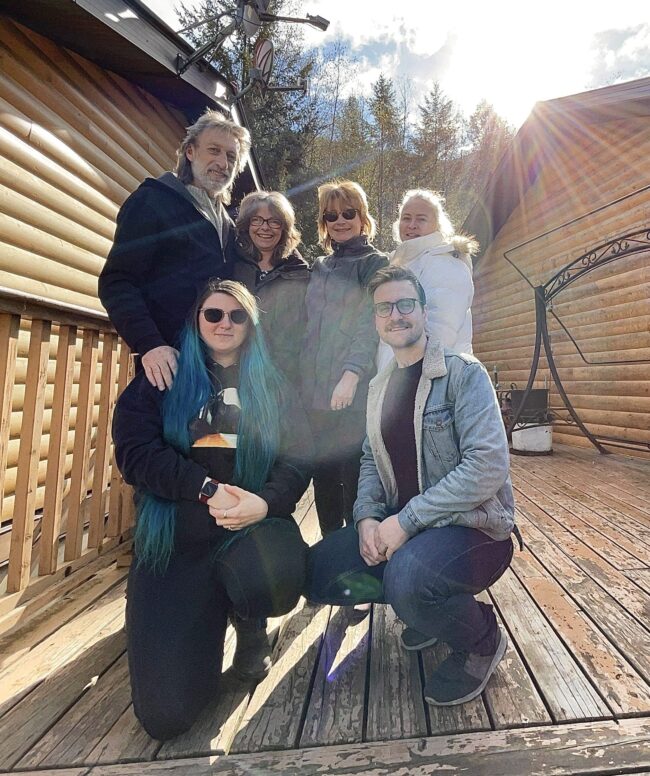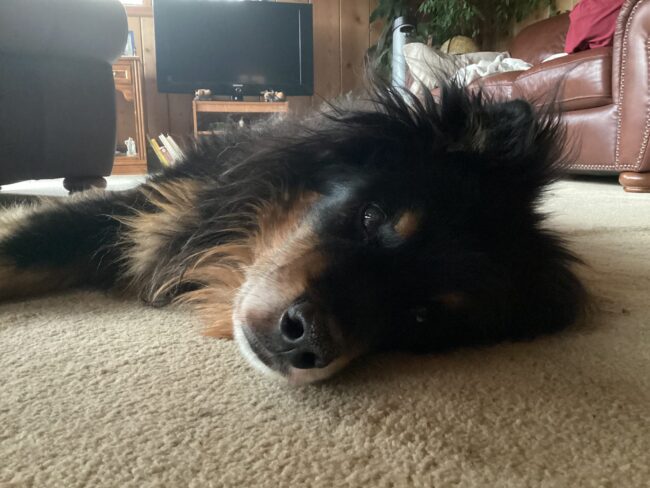 And My pupcuzin' Winnie came out with my Aunty Sam too!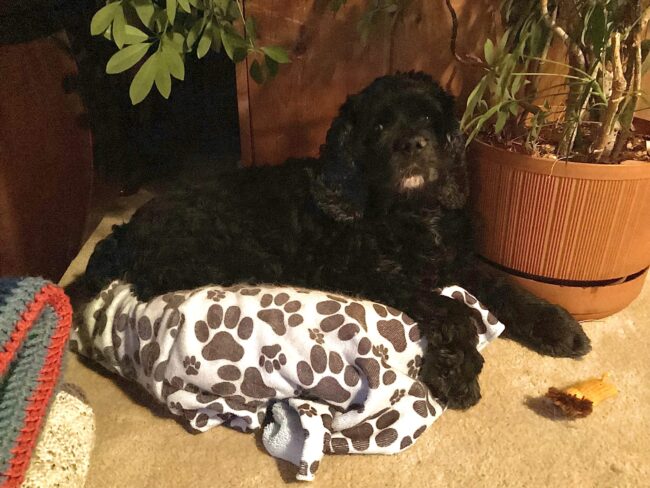 I even shared some of my pupcake with her, 'cause it was really nice that she came out to visit and keep me company and as you can see, Teddy even shared his bed!! (Winnie was making sure he knew who she was for next time 😉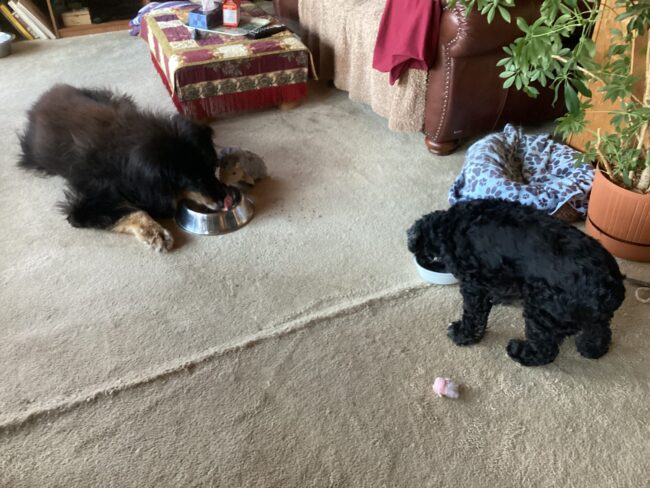 Unfortunately my pucuzin' Charlie crossed the Rainbow Bridge just a short while ago, she was 19yrs young, she had lived an incredible life and it was a true honour to have had her in our lives! We all miss Charlie Girl very much!!! 💛🐶💫
Mum has been busy taking care of us all, but she says she doesn't mind, it's all part of what we do for our loved ones right! The Hummingbirds are back and our Bats have settled into their roost for the summer, our Barnaby Bear has wandered through our yard a few times and Mum has her flowers ready to go for the season. She says all these things keep her Sane and tending to the Fur Kids Resting Place and flowers keeps her well grounded.
And speaking of Barnaby Bear, he almost drove Mum INSANE the other day… Mum isn't happy with him at all right now! Just a few daze ago our poor Teddy got a sighting of him and literally ran for the woods!! The deepest part of the woods where he knew NOPAWDY could find him not even Mum or Dad with their tag finders, walking around for hours! If I could have helped I would have been in there like a hound! Poor Teddy was gone for almost 10hrs!!! We know Teddy is a very smart kitty, but we were so very scared for him!! He finally came home at 12:30 in the morning and Mum & Dad cried tears of joy!!! I'm so hoppy to have my Sensitive Teddy home safe and sound!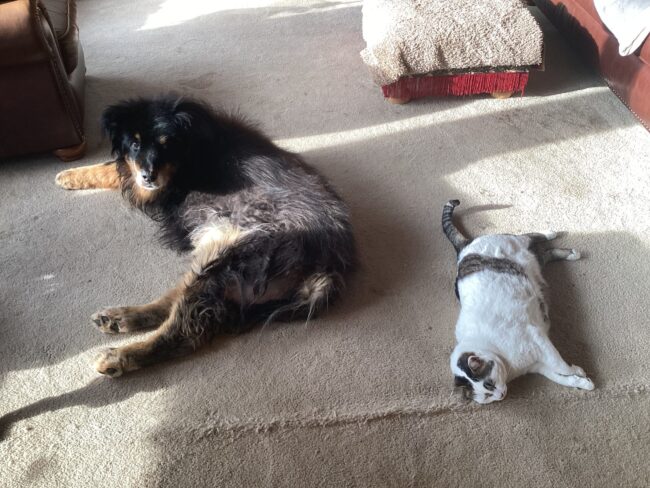 It's been SO LONG that I last popped in to say hello to you all, I almost forgot to tell you all about having to say FAREWELL to our darling LITTLE LILY BIRD!!! If you recall, last March Mum had taken Lily Bird on her big plane adventure to treat her for her Hyperthyroidism and in around August, we were waiting to see how her T-4 was doing to see if it had come back down to a more reasonable level. But she started getting sick and not eating and like with Teddy, that was highly unusual for our Lily Bird. We took her for an ultrasound and discovered that her poor little body was riddled with Cancer!!! We had a a few blessed weeks with her and then she finally told us it was time to say goodbye! Our hearts were broken beyond repair once again!! 💔💜💔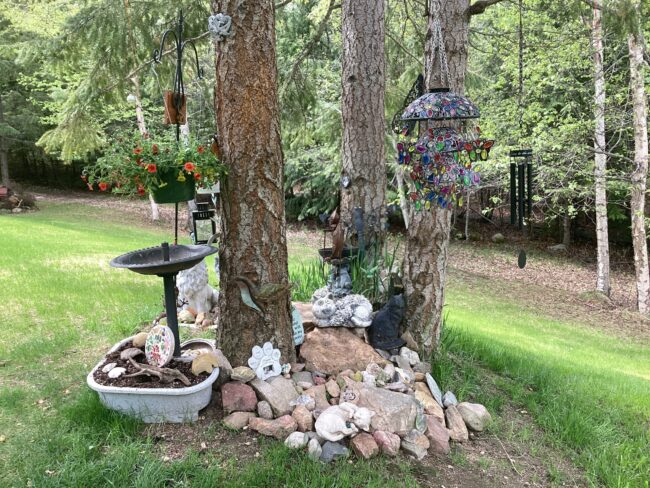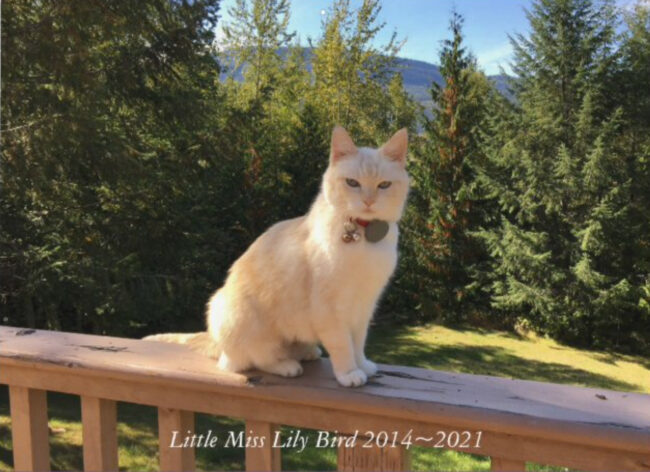 I wanted to pup in to say hello to everypawdy and let you know that things are still hopping along in the Allen Kingdom. As i said above, my 5yr Ampuversary Pawty (on July 10th) will be the best EVAH, so mark it in your calendar and I will post pictures as soon as Pawsible! In the meantime, here's me and my Brovers, hanging out and enjoying Life!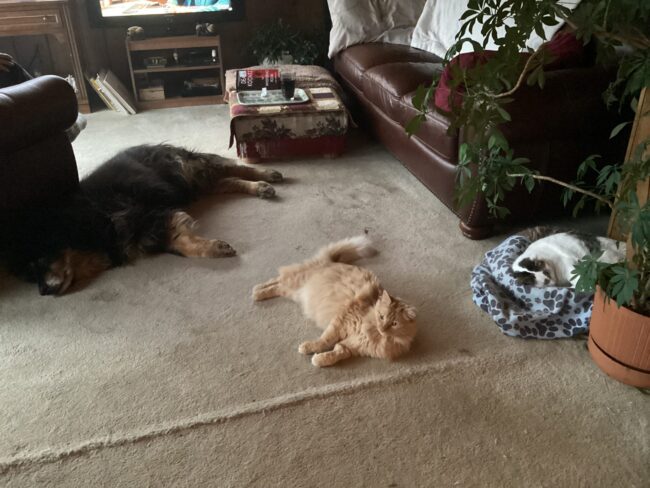 And here's my 4 year 10 month Ampuversary Celebration card that Purrrkins and Furmily send to Super Stu every single month and then some!!! 💝💝💝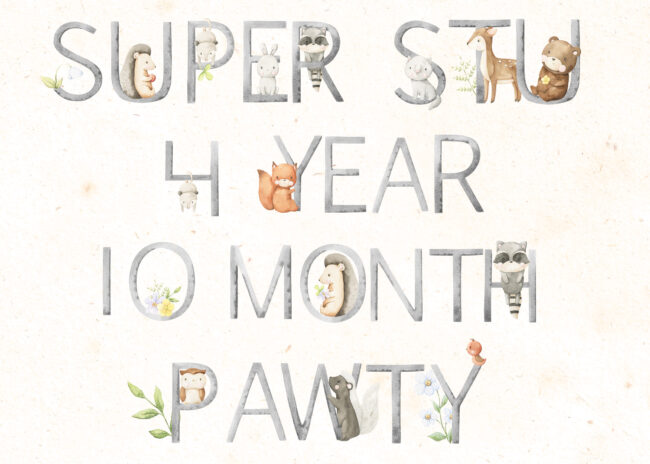 this was from my February Ampuversary/Birthday celebrations 💝💝💝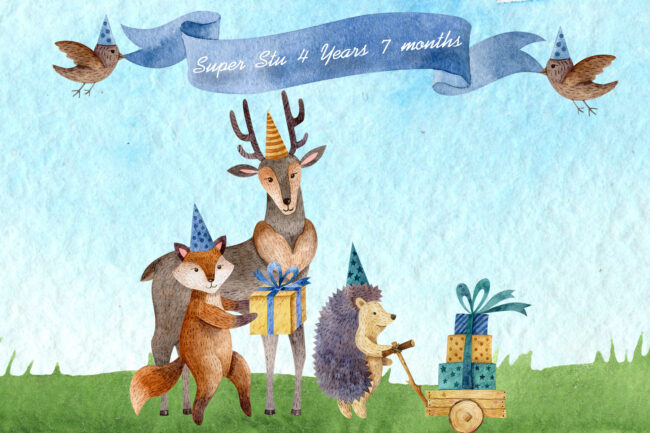 Thanks to my Peeps for making Super Duper Truper Stu's celebrations extra, extra special! 💝💝💝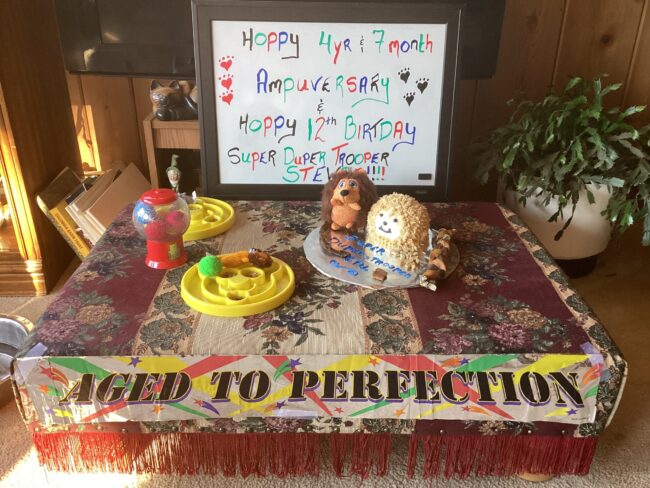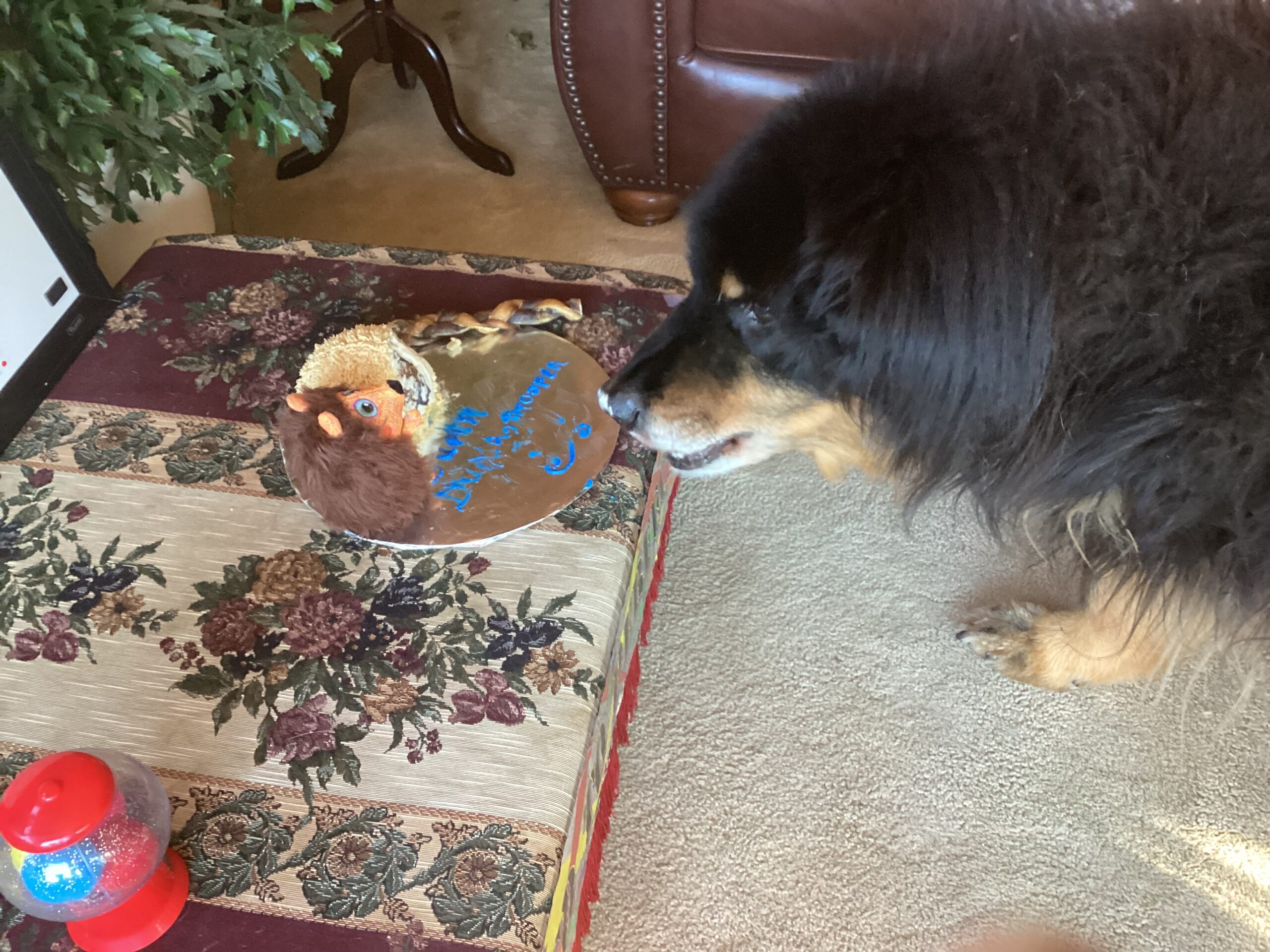 And this was this months Hedgie Pupcake 😋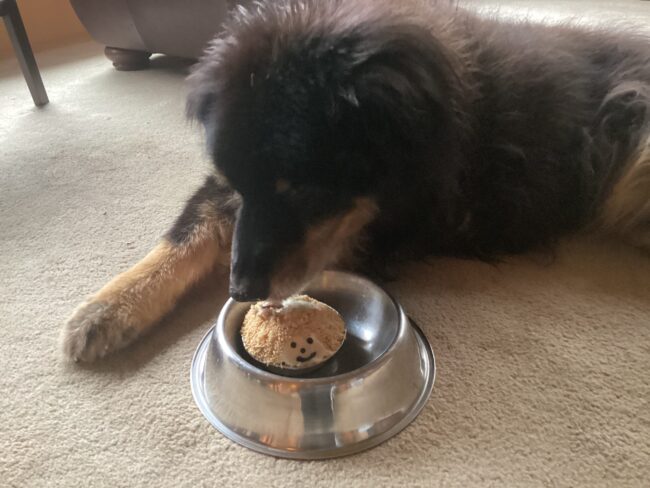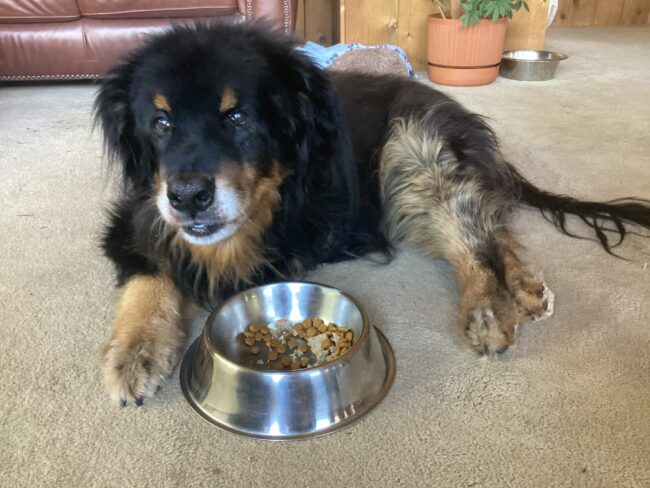 and a couple from previous months too…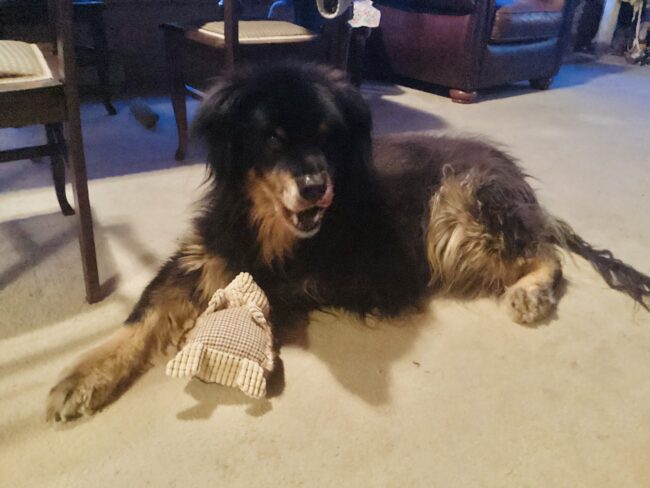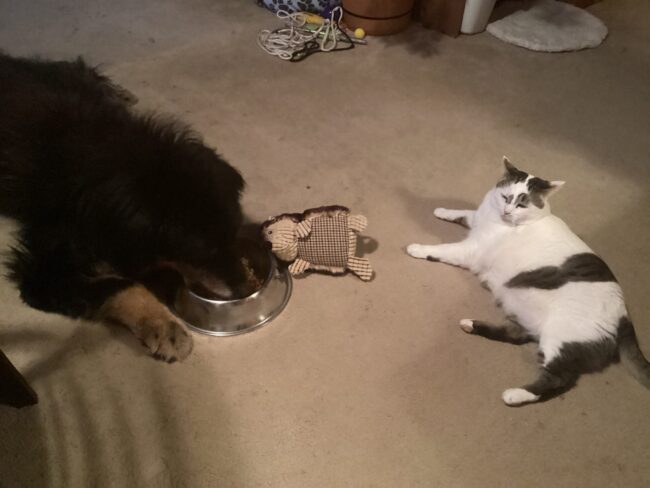 Much Ruv to you all and Massive Sloppy Kisses from
Super Duper Truper Stu, Chester Chief In Charge, Stay At Home Ted, Spirit Spitfire Spikey, Miss Lily Pie In The Sky and of course my PAWSOME Parents!!
💕🐕‍🦺💕🐈💕🐈‍⬛🫶🏻🫶🏻💫🌏🪐💫