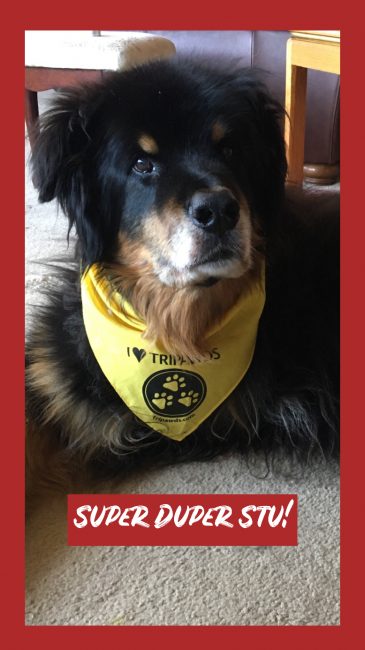 Hoppy Belated Valentines to my Tripawdian Furmily!
I'm so very Hoppy to have you join me in my celebrations this past month, soooo many lovely things to celebrate!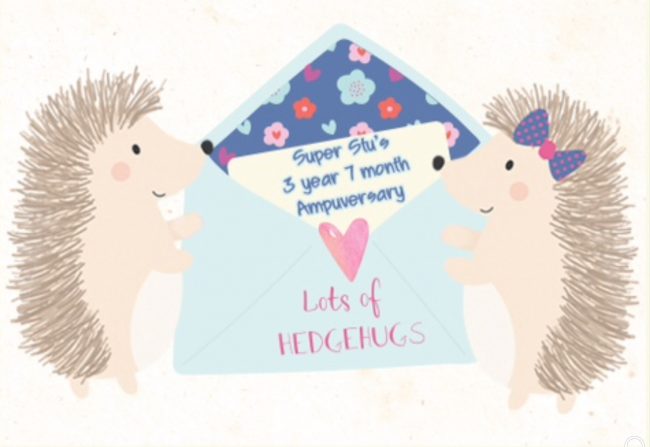 To start with, i celebrated 3 years and 7 months happily hopping on 3 February 10th and then on February 14th, not only was it Valentines for my whole furmily, it was also my 11th Birthday! Once again I had pawsome Pupcake and I even shared some with my kittens!!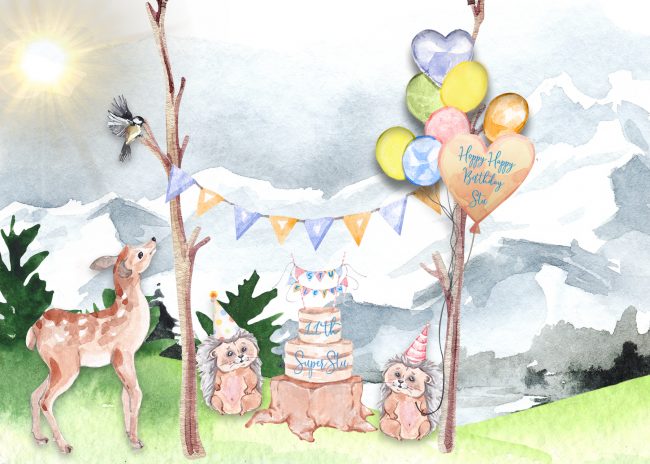 Here's link to my Super Duper Pawty!
And then just a couple of daze after my 11th Birthday Miss Lily celebrated her 6th Birthday! Join her pawty celebrations below…
Now it has been kinda tough on my little sister, cause she has recently been diagnosed with Hyperthyroidism and she is going to need to make a special trip to Calgary, a 7hr drive from home and a two week stay in a strange place in order to get treated. Mum has been been giving Miss Lily some special medicine that gets rubbed into her ear twice a day. She Ruvs getting her medicine! Plus she gets real Freeze Dried Raw Chicken from Stella & Chewys now to make sure that she gets no more fish in her diet, cause fish is bad for that thyroid thing. Who knew that it could be bad for a kitty to eat fish!!
Mum has been pretty worried about Miss Lily and will be pretty stressed out with Miss Lily's upcoming trip to plan for. But she needs to be constantly reminded that Miss Lily will be cured once she gets her treatment and so long as Miss Lily's kidneys behave (cause this whole thyroid thing can really play heck in the kidneys), she can live the rest of her long life in comfort!
And Miss Lily's diagnosis hasn't been the only disruption in our Furmily… We had to say goodbye to our Old Man Spitfire Spikey!! He reached the grand old age of 21 years, 7 months and 13 daze!!!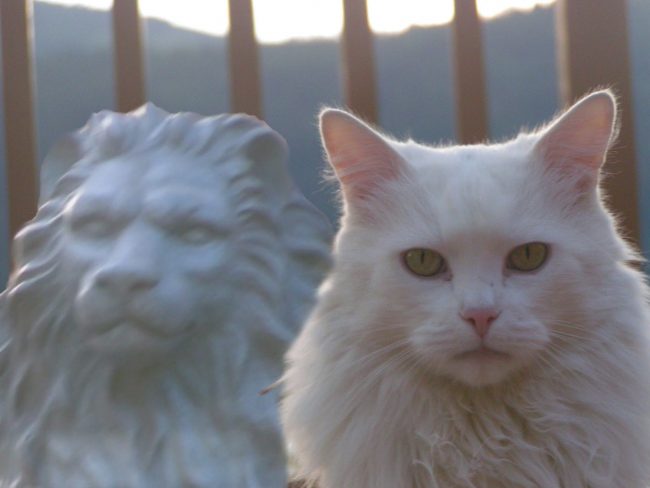 Mum had Miss Rene make a really special necklace to honour Spitfire Spikes' life! We all still REALLY MISS HIM, but Mum says she see's and feels him with her all the time! 💫💚🦁💚✨
And because Mum had lost my Furever My Heart ring, Miss Rene made sure to make another one for her, even better than the first! And i still get my Super Duper name engraved inside!! Both pieces are true treasures! Thank you Miss Rene for your Gift, Mum Ruvs you!!!
 Tripawds Special Creations at the Etsy Store
If only we could all live such a long and adventurous life!!! He did it with dignity and style and Spikey will ALWAYS BE THE LION KING, overseeing his Kingdom and keeping his Furmily Furever Safe and Sound! 💫💚🦁💚✨
This video link will show you just how full Mr Spikey's life was, along with all of his brothers and sisters he got to mentor along the way…
And then we ALL LOST OUR GOOD FRIEND WYATT-WHO-STILL-HAS-A-LOT-TO-SAY!!! Many tears were shed through out the Tripawds community and Wyatt took a little bit of each of us with him! But he and Jerry will NEVER BE FURGOTTEN! The Tripawd community will honour their Spirits Furever!! Massive hugs to both Miss Rene and Mr Jim, we know that the pain in our hearts never goes away, but it becomes easier to embrace over time! I absolutely Ruv that Mr Wyatt gets to howl with the coyotes and run with the deer, as often as his beautiful spirit desires! But most of the time he and Super Hero Jerry will be right by their Pawrents' side! Love, Love your Memorial Sign my friend, it was an honour meeting you! 💫💚✨
Plus our Peeps in Michigan have been having a super stressful time… Our Whispering Purrrkins, as many of you now know, has been a Super Hero, disguised as a Kitty! 🦸‍♂️💜🐈🧡🙌 Catch up on all his news and the hazards of the Silent Killer Carbon Monoxide! 
Many prayers to our Little Big fella and the whole Furmily. Thank the Good Lord above for keeping them all safe and sound! We wish this for ALL of our Tripawds Furmily!! Way to go Mr P!!! 🦸‍♂️💜😽🧡🙌
Life has been pretty normal for me, my life as a Super Tripawd is pretty darn good, I'm not going to lie to you folks, it's like being Royalty I swear! I get to do whatever i want or don't want for that matter. I expect and receive my monthly Pupcake and Ruv when my Birthday and Ampuversary happens at the same time!
All of my Hedgies 🦔 come out to celebrate with me and because Mum can't find any new 🦔 in our back woods, she puts some of my 🦔 on a Leash and that makes the chase a little more exciting for me! Plus, i am pretty much guaranteed a Bully stick on top of all of my other Surprizes!
I don't like to hop very far anymore, i pretty much stay home and look after my Catsss. Like Spikey found out, old age has it's benefits for sure!
This past year has been tough on many folks, the trials and tribulations in life have been made all that much more difficult to deal with, so please know that the Allen Furmily wishes you ALL THE VERY BEST! We pray that you all stay safe and sound!!
I am going to leave you with pictures of my Furmily of Tripawd Supporters and Cheer Leading Team!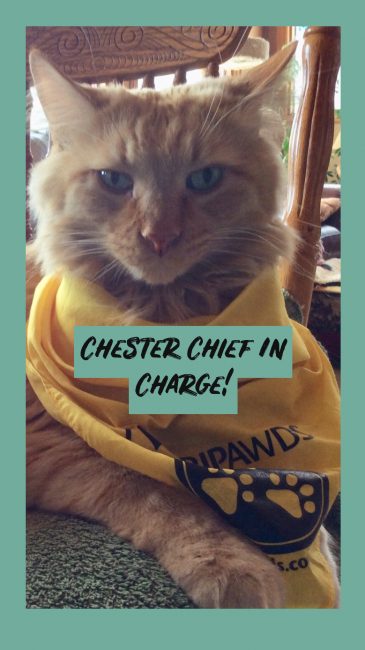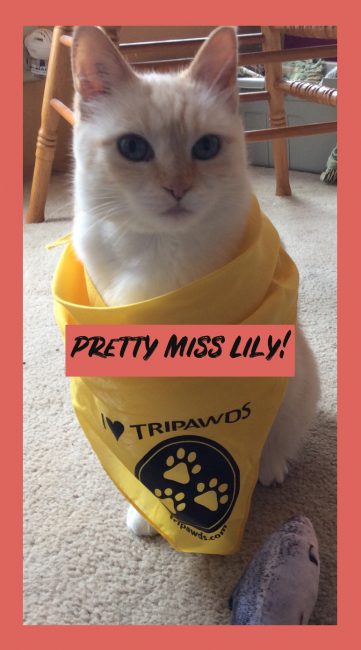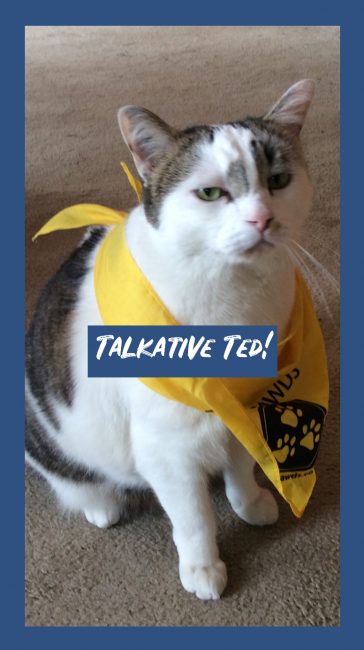 Massive HedgeHugs to you all 😉
Much Ruv from Super Duper Stu, Chester Chief in Charge, Pretty Miss Lily, Talkative Ted, Petra, Paul and Spirit Spitfire Spikey!
💚👅😻😻😻💫🦁✨💚