Hello to all of my TriPawd mates!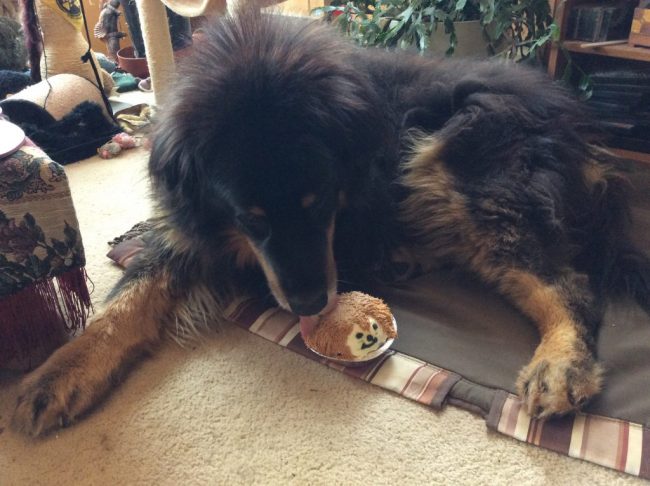 I am now celebrating my 20 Month Ampuversary and i couldn't be hoppier!!! Not only because i got a new Smudge nosed Hedgie, a Bully stick and a PuppyCake, but because my pawrents Ruv me so very much and as each month goes by, they Ruv me even more! I didn't think it was pawsible, but they do!!!
Here's my video showing how much I Ruv all of my treats! I know how spoiled I am, I really do and I'm not complaining!
Not a whole heck of a lot to report this month… although i did get to go on a fun road trip with my pawrents and my Aunty Anne! Me and my Aunty also got to hang out at her place with her Kitty BooBoo, while my Mum and Dad went on a road trip without me. I don't mind that they left me behind on that one, 'cause i was pretty worn out from our trip a few daze before.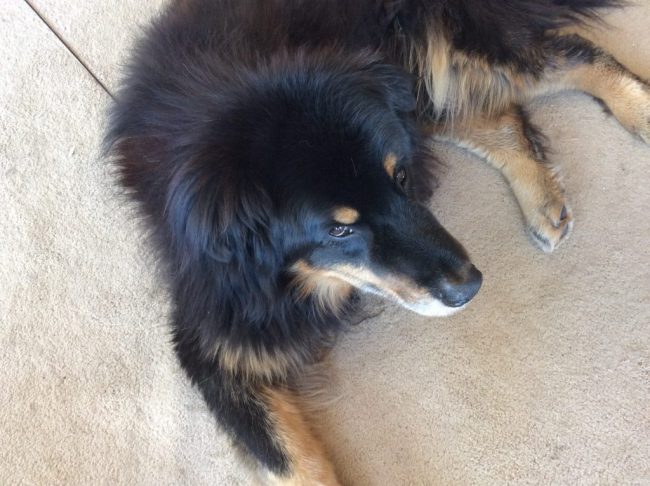 Me and BooBoo had a great time together… i curled up beside all of her toys waiting for her to come and play with me, but she just came out and gave me dirty looks! But then she warmed up and came and sat beside me while Aunty Anne watch some TV.
My Pawrents are getting ready for an AllenSong show at the end of this month… they are pretty excited 'cause it is a home town show and they are going to bring along a couple of friends to sing with them. Their name is The Stephensons and they play really cool music too!
But the best news for them is that AllenSong got nominated for a Kootenay Music Award! Mum had produced a video for Dad's song called "Eternal Soul" and they need all the votes they can get in order to even have a chance of winning the Best Music Video award. So if you have a couple of minutes and want to check out the video and vote for AllenSong, please go to KootenayMusicAwards.ca scroll down to the 6th video and watch AllenSong's video and then scroll down to the bottom of the page to vote!
And speaking of votes… how about we all vote for this winter to be done already!!! I don't like this cold, the snow is too wet to try and hop through and I want to get to my front deck so that I can keep guard over my kingdom! Spring is on its way and with it will come some very hungry critters! After such a long cold winter, they will be much braver than normal, 'specially those big fluffy bears, I need to tell him to stay away from the house and I also need to keep those Crafty Coyotes away from my Kittens!
Thanks for joining me in this months celebrations 🎉🎊🎉 I Ruv showing people how Big Dawgs Rock it on 3!! I may not hop very far but boys-Da-boyz I am treated like a Rock Star wherever I go!! 🤩
See you next month my TriPawdian friends, I wish you all Good Love and True Hoppiness!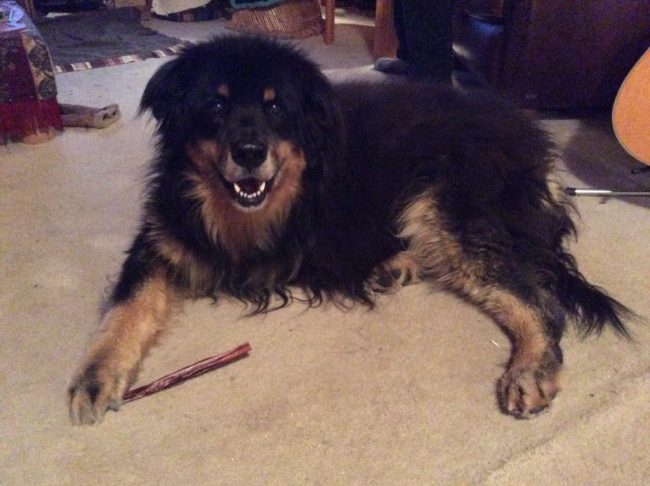 Super Duper Stu, Señor Spitfire Spikey, Chessie Fluff McDuff, TedWardo LapLander and Lovely Miss Lily
♥️🎗🦔🎗😻😻😻😻♥️
Thanks to Whispering Purrrkins and Smart Sexy Saxton, Miss Holly and Mr Mark for your Virtual Hedgie wishes 😘 😘 😽😻